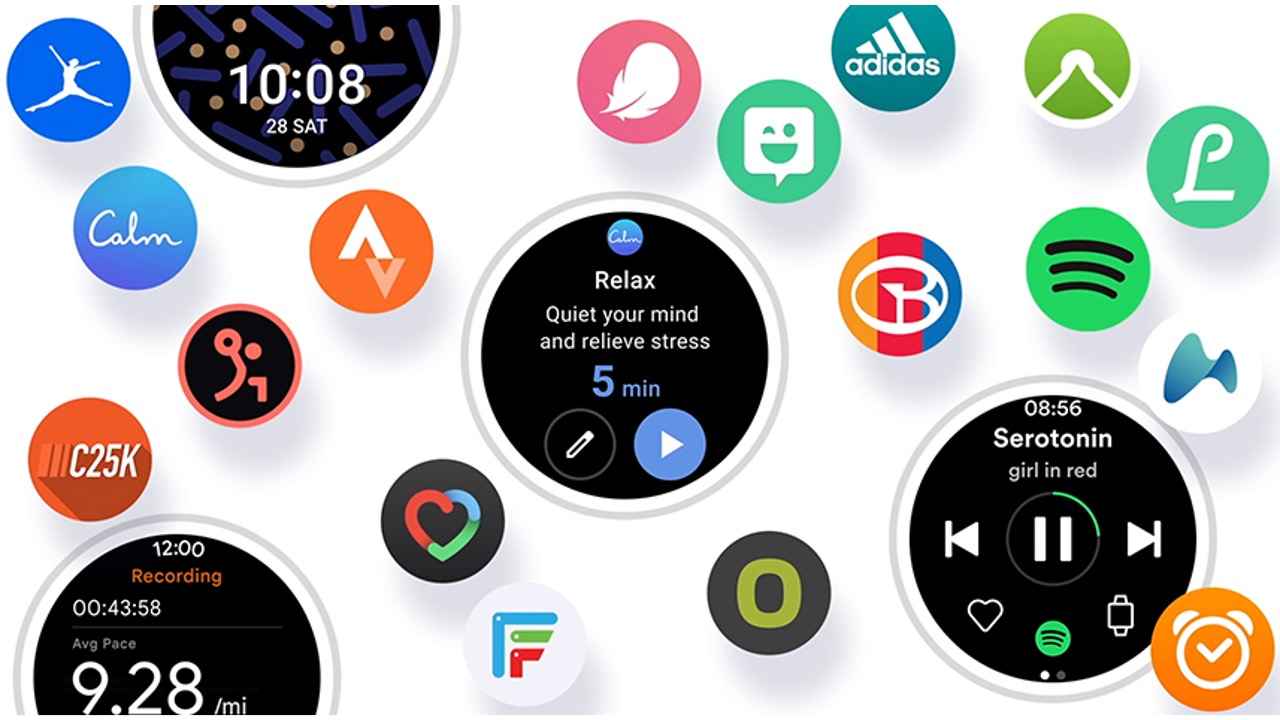 Samsung One UI Watch has officially been announced as the new smartwatch OS based on the Google Wear OS platform. During the ongoing MWC 2021, Samsung also revealed that the One UI Watch will debut on the new Galaxy Watch that will launch in the coming months.
Samsung has been working with Google to develop a more integrated OS for its smart wearables and has detailed some features of the One UI Watch that work in tandem with Android. With the new One UI Watch, you can expect a longer battery life, improved performance and access to tons of apps.
Samsung is letting go of its dependency on Tizen OS as the One UI Watch is more deeply integrated with the Android ecosystem. For instance, if you have installed a watch-compatible app on your smartphone, their companion apps will be automatically downloaded on the watch. Similarly, if your phone has two or more time zones set up, it will automatically get applied to the watch as well.
Being based on WearOS allows the One UI Watch to get access to a plethora of apps on the Play Store. Some third-party fitness, music and navigation apps such as Adidas Running, Golfbuddy Smart Caddie, Strava, Swim, Calm, Spotify, YouTube Music, Google Maps and more are now compatible with the One UI Watch. 
Additionally, Samsung will release a new watch face design tool for designers to create new watch faces for the upcoming Galaxy Watch. "Later this year, Android developers will be able to unleash their creativity and release fun, new designs that will be added to Samsung's ever-growing collection of watch faces to give consumers even more options for customizing their smartwatches to suit their mood, activity and personality," Samsung said in a press release.
Samsung has not revealed the name of its next Galaxy Watch and has only confirmed that it will launch at an Unpacked event later this summer. As per the rumours going around the internet, Samsung could launch the Galaxy Watch 4 as its first smartwatch to be powered by the One UI Watch sometime in August.