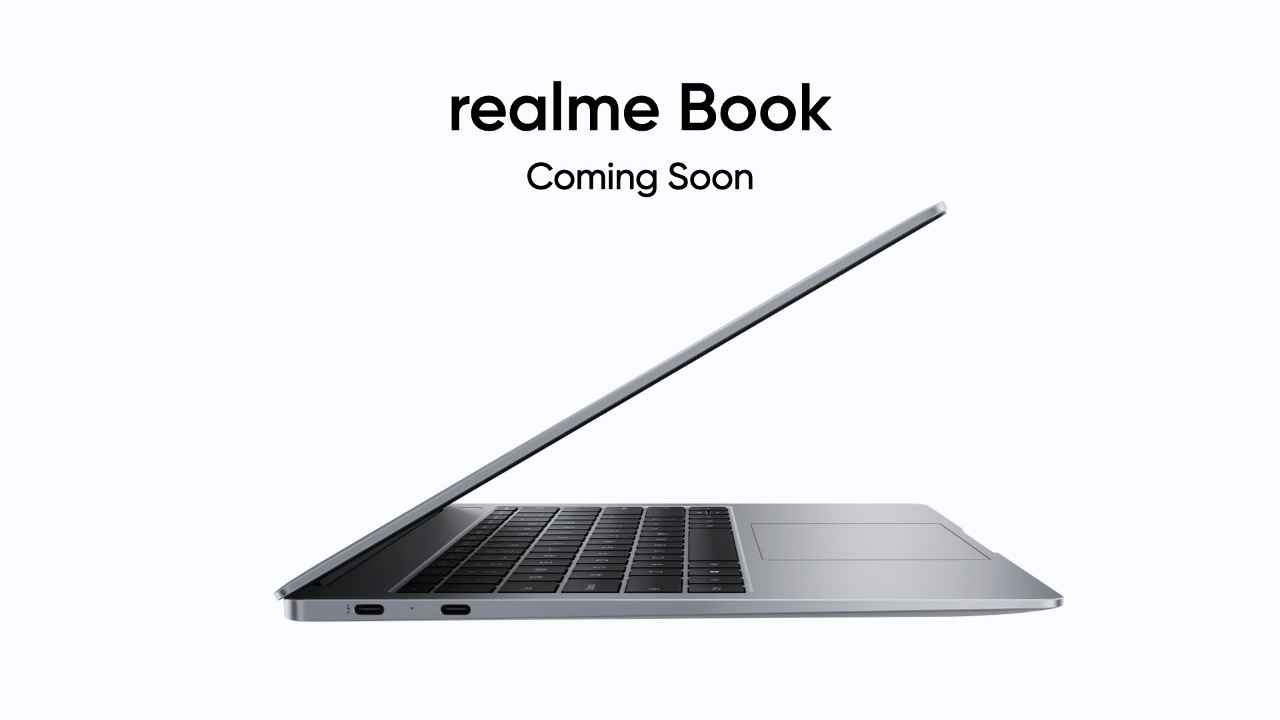 Realme Book is Realme's first laptop that is rumoured to launch soon in India. Realme Book laptop has been teased previously alongside the Realme Pad but the company is keeping everything under wraps for now. It's no secret that Realme wants to expand its offerings and laptops just seems to be the next logical step as it follows in the footsteps of Xiaomi in India. Here's everything we know about the Realme Book laptop including specifications, features and expected price.


credit: Android Authority
What is the Realme Book laptop release date?
The Realme Book laptop does not have a release date yet but it is expected to launch worldwide very soon.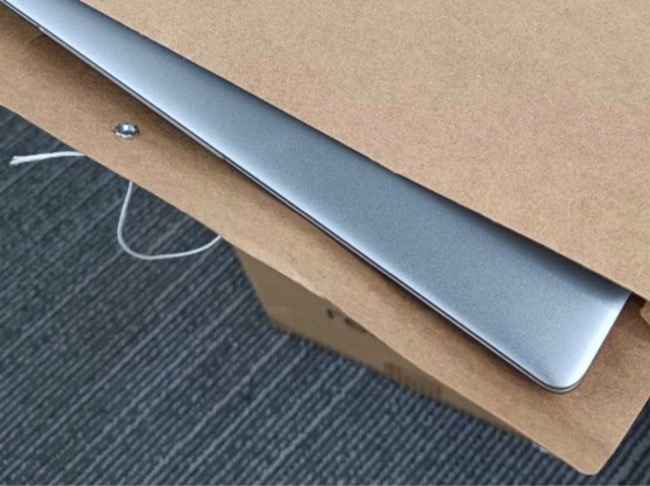 The Realme laptop was first teased by Madhav Sheth, CEO, Realme India and Europe who posted a picture of a laptop inside an office envelope made out of paper on Twitter. This was likely a throwback to how Apple's Steve Jobs unveiled the MacBook Air back in 2008 by removing it from a paper office envelope and the crowd was shocked at just how thin the laptop was. 
How is the design of Realme Book laptop?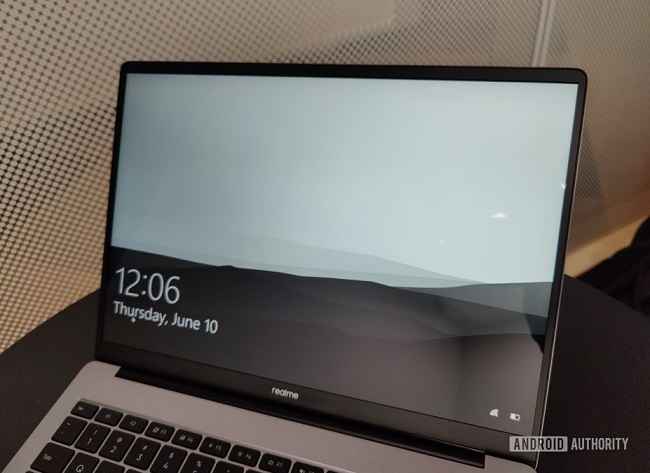 credit: Android Authority
The design of the Realme Book has been leaked previously and it looks likely to have taken inspiration from the Apple MacBook Air. 
We get a 3:2 aspect ratio display and a design that looks thin and light and eerily similar to the MacBook Air. While we do not know the exact dimensions of the Realme Book laptop yet, it could follow similar minimal aesthetics with an aluminium build.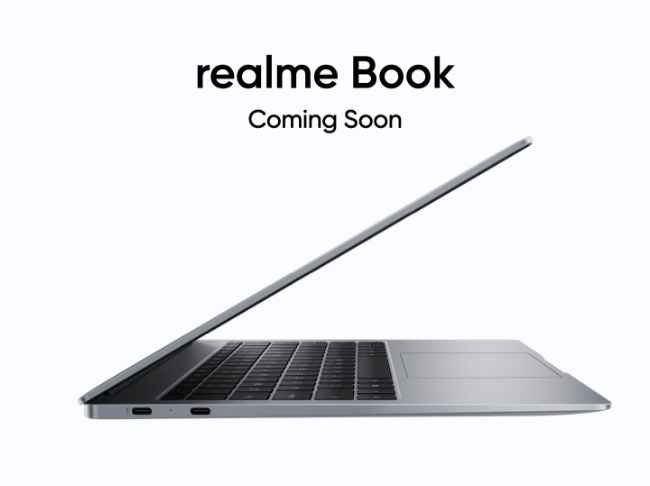 From the leaked and teased images, we can see that the Realme Book is thin and features two Type-C ports on the left side and a large trackpad, just like the MacBook Air.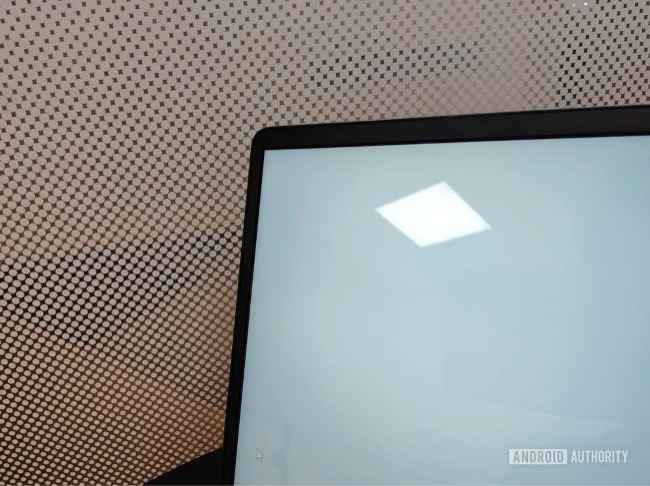 credit: Android Authority
The display of Realme Book has minimal bezels around which makes for an immersive experience as well. There's no word on the type of display on the Realme Book but we expect it to be a standard 13.3-inch or 14-inch Full HD display. At the bottom, the Realme Book has a wide speaker grille suggesting the presence of stereo speakers on board.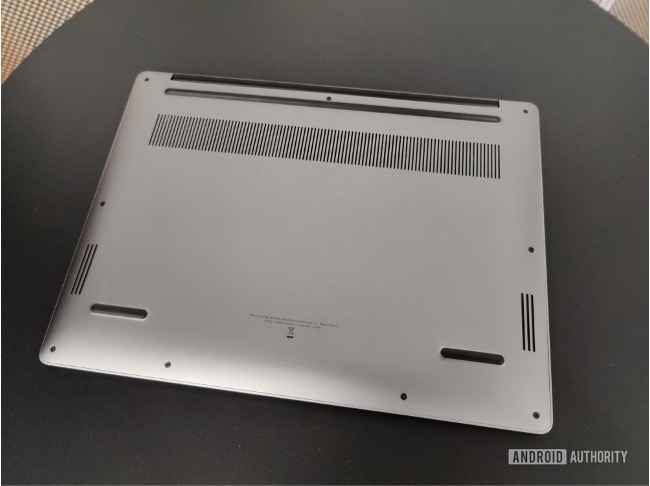 credit: Android Authority
What are the Realme Book laptop specs?
Realme Book laptop specs remain under wraps for now but Realme will likely go with an Intel processor. The Realme Book laptop could be powered by one of the newer 11th Gen Intel Core i5 or Core i7 processors. This could be paired with 8GB RAM and multiple storage options like 256GB SSD storage or 512GB.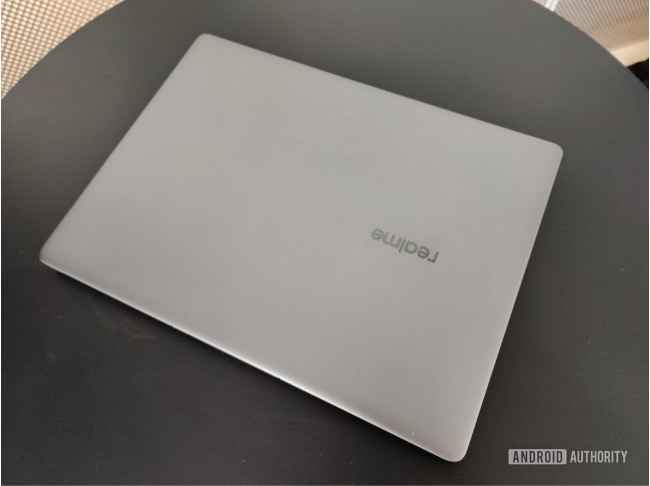 credit: Android Authority
We know that the Realme Book has two Type-C ports on the left side which only leaves the right side for other I/O ports like more Type-C ports, USB-A ports or a 3.5mm headphone jack. However, if Realme is aiming for a similar profile as the MacBook Air, then we can expect two additional Type-C ports on the right side along with an audio out.
Which operating system runs on Realme Book laptop?
Realme Book laptop is expected to run on Windows 10 out-of-the-box but it will be ready to run Windows 11 when it arrives later this year. Moreover, Realme has teased that the Realme Book will be upgradeable to Windows 11 following Microsoft's rollout schedule.
.@Windows ready when you are!#Windows11 pic.twitter.com/hkPdBwMyCA


— realme TechLife (@realmeTechLife) June 24, 2021
What is the Realme Book laptop price?
The Realme Book laptop is expected to be priced anywhere between Rs 40,000 to Rs 60,000 across different configuration models. Realme Book is expected to go head-to-head with Xiaomi's Mi Notebook 14 range of laptops in India and could be priced aggressively. 
Realme is yet to reveal a launch date for the Realme Book laptop but we expect it to launch in the coming months.